Tribal tattoos are in the list of the best tattoos 2022. There are different styles of tribal tattoos that have completely different technique of applying as well as meaning and history. One of the tribal tattoos that is chosen today is Hawaiian tattoo.
Inhabitants of Hawaiian Islands had very rich history of thousands of years. Their iconography represents geometric symbols that could tell a whole story. From those days until now, Hawaiian tattoo carries the heritage of inhabitants.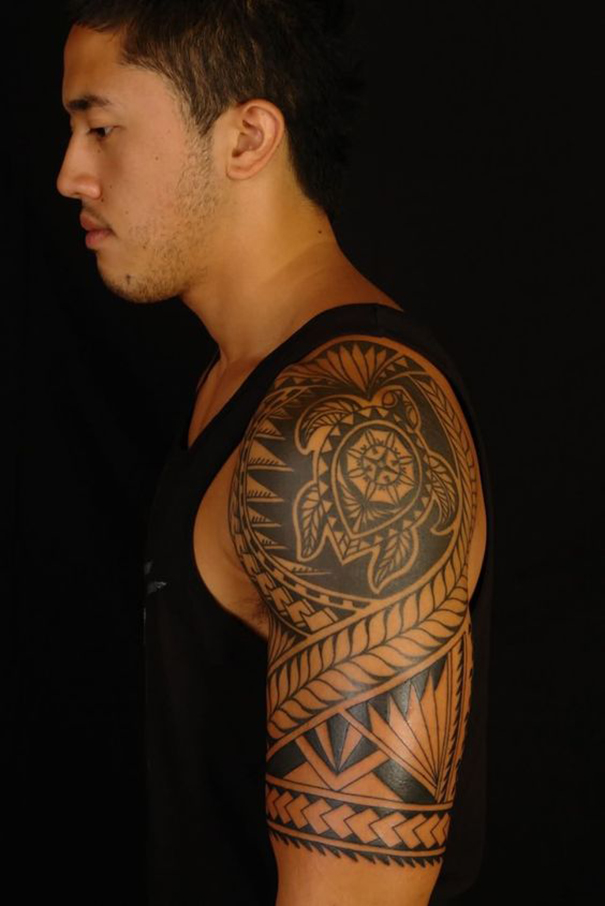 Thousands of years ago tattooing was very painful and the one who had most of the body tattooed was considered brave. The technique of applying tattoo greatly differs from modern tattooing and you can hardly imagine the pain inhabitant felt.
At first, it may seem to you that Hawaiian and Maori tattoo is the same thing. Well, there is truth; both inhabitants are Polynesian and they had much in common. Still there is slight difference between two styles of tattooing. Unlike other Polynesian tattoo styles, Hawaiian tattoo was made for personal identification. Being pictured in the form of animals and flowers, they believed to protect. Moreover, Hawaiian tattoos are quite suitable for girls as well double accentuating their femininity.
Hawaiian tattoo has several popular designs that have their special meaning. Hawaiian Gecko tattoo is one of the most popular styles. It is believed to have power. Sea turtle symbolizes luck, life and fertility.
Traditional Hawaiian tattoo is done in black without any other shade. Today, Hawaiian tattoo has changed a lot and you see colorful Hawaiian tattoo. Of course, the main idea of tattoo style is kept and you can definitely get it.