If you think that only seamen or those who are connected to sea can get tattoo of anchor you just haven't seen new designs of anchor tattoos. Boys and girls love tattoos of anchor and they look really impressive. It can be perfect idea in case you want to have something new and extraordinary.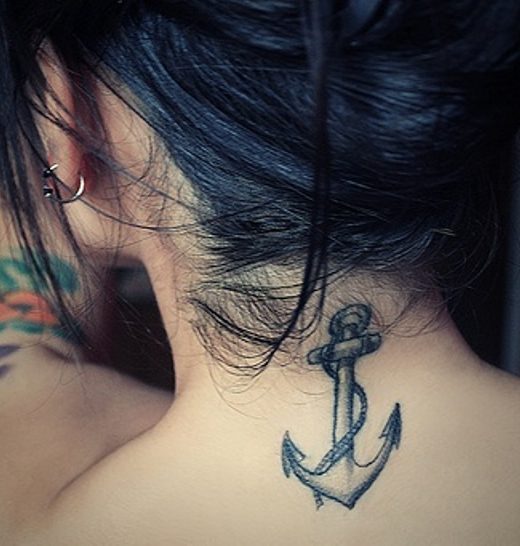 Modern styles on anchor tattoos are transformed and more often completed with additional details. Before talking about new tattoos of anchor find out the meaning of anchor tattoo.
Well I guess you have already guessed that the main meaning of anchor is stability, safety and hope. Tattoo of anchor gives strength and it really has special power.
Still not everyone pays attention to the meaning of tattoo and gets it only because of its unique design. Anchor tattoo will be suitable for any part of body. Girls more often get it behind the ear or on finger. Such tiny anchor will look very cool and stylish. If you have chosen something more complex like anchor with flowers it can be placed on a shoulder, thigh or arm.