People make tattoos for various reasons. Some people make them as nice accessories meantime others wear them to highlight their style. But there are many people who imprint meaningful tattoos on their bodies.
Quote tattoos are, of course, great designs for everyone. They have a nice and artistic look on the body. They include in them meaningful ideas that can play an essential role in the life of the holder.
In this article, we have presented some tattoos, which symbolize power and struggle. We hope you will like these tattoos and choose one of them to imprint on your figure. Here you will also find some tattoos that represent bravery, wish, and belief.
Quote Tattoos About Struggle And Power
Quote tattoos about struggle and power help the holders to fight for their goals and achieve them. They show that everybody can overcome difficulties met in their lives. There is a way out of any hard situation. The famous tattoo designs about strength are "No rain, no flowers", "Dear Universe" I am ready", etc.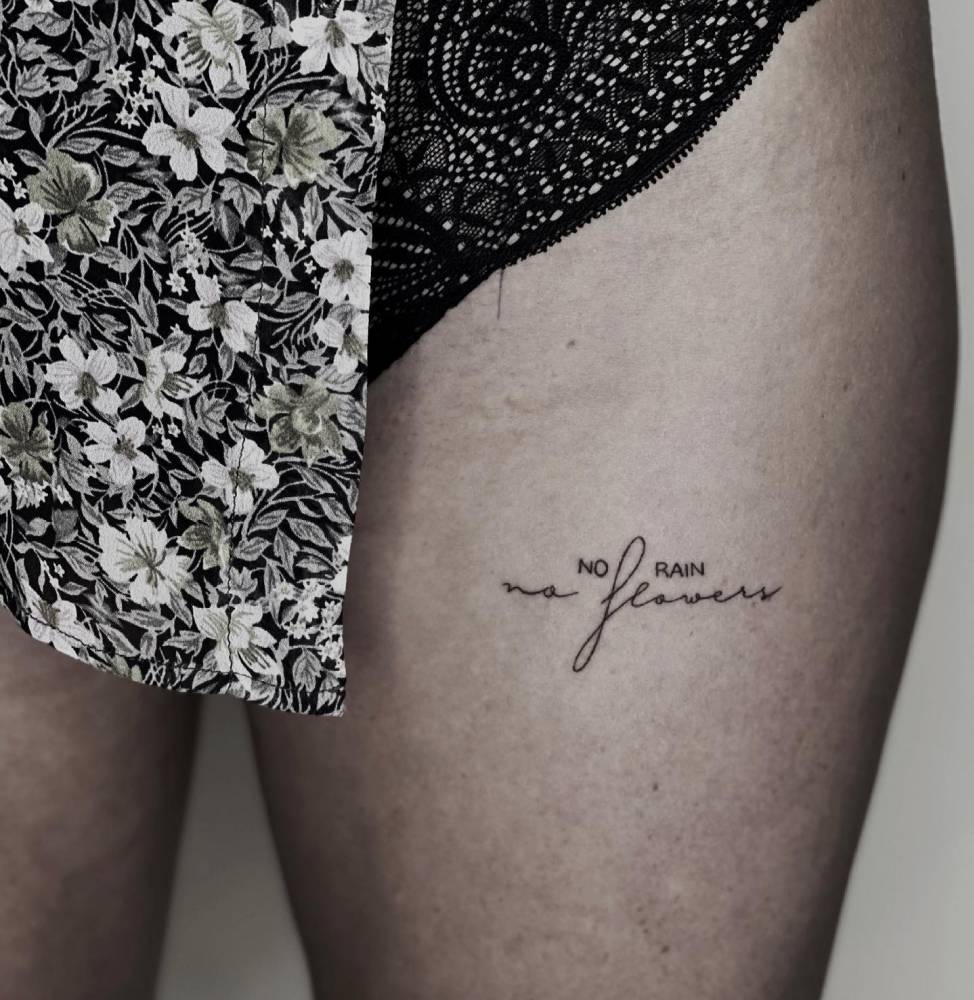 Donor Quote Tattoo
Donor Quote Tattoos are created for people, who are eager to help others. These tattoos often include in them images of trees and leaves that represent a fresh start and increase.
"Me vs Me" Tattoo
These tattoos teach us to compare ourselves with ourselves and do everything to become better than ourselves.  All of us can be our worst enemies and the best supporters. There are some greatest options for "Me vs Me" tattoos. For example, "Be afraid and do it anyway", "Bad times make a good man", "Trust, breathe, and repeat", etc.
Positive Quote Tattoos about life
There are some positive quote tattoos that help us to enjoy the life. They teach us to be optimistic about this life. These positive quote tattoos are "A bit of madness is key", and "Love the life you live. Live the life you love".