The world and reality surrounding us is a unique inspiration for tattoo artists and tattoo-addicts. Just look around you; everything you see can be found in the form of tattoo. Have you ever thought that someone would like to wear food tattoo? Actually there are thousands of people wearing food tattoo and guess what it looks so cool. Sure you are already interested in food tattoos so no more talks. Check out the craziest food tattoos found.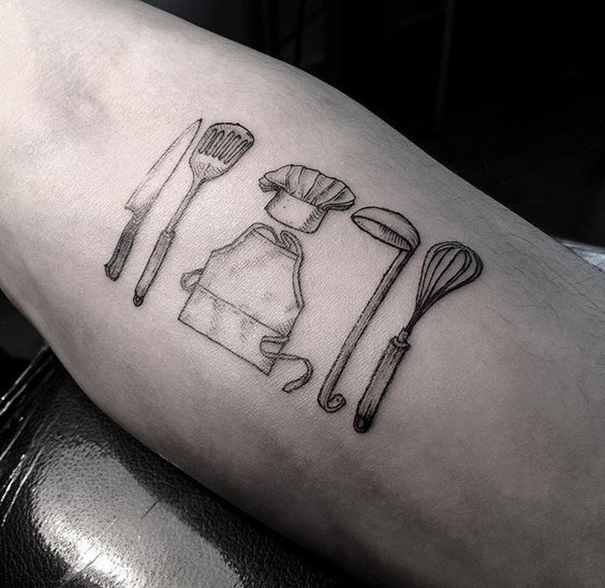 There are several types of food tattoos and most of them are worth to be considered well, the most popular ones are tiny food tattoos that look so cute and adorable. Tiny food tattoo can be inked on wrist, finger, toe, behind ear or anywhere you feel it right. The most popular styles of food tattoos are a slice of pizza, a cup f coffee, an ice cream, pineapple, avocado, tiny burger, a coke and etc. of course this is the theme that you can get anything you want. Tiny food tattoo can be both colorful and monotone and again everything will depend on your preference.
Those tiny food tattoos look fantastic but you will definitely find huge food tattoos that can show a whole mixture of dishes or even a scene from a movie or cartoon. This is one of this styles that is quite personal and not everyone is ready to wear such non-traditional and unique tattoo.