Koray Koragozler is a popular and successful tattooist from Turkey. He inhabits in the Turkish city Antalya. Koray Karagozler has made several nice and attractive watercolor tattoo designs, which are admired by numerous persons.
He is a great tattooist, who has many followers on Instagram. Koray has studied sculpture and conceptual art at Faculty of Fine Arts in Antalya. His profession helped him to make some cool and attractive watercolor tattoo designs.
Koray Karagözler's designs are very distinctive and conspicuous. They can have an abstract or realistic look on the body.  He has created several modern artworks including in them some geometric figures.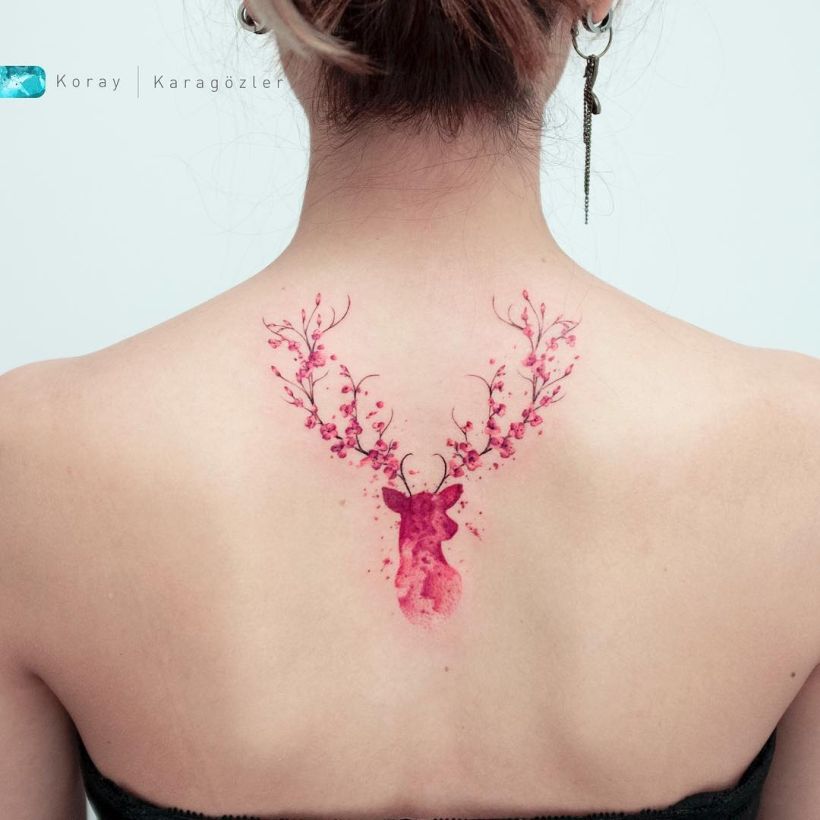 His watercolor tattoos include some bright colors in them, which give them an artistic appearance.  He creates many expressive lines and forms with watercolor, which have a pretty look on the body.
If you are searching for a skillful tattooist to create your own watercolor tattoo style, then you must appeal to Koray Karagözler or visit his tattoo studio in Antalya. You can meet many nice artworks of Koray Karagözler on Instagram.
Certainly, he will help you to make your own watercolor design style, which will have a nice and wonderful appearance on your figure. His watercolor tattoos can be made mixed with other styles.
They can be placed on such locations as the sternum, rear, forearm, limb and foot. Here we have shown some interesting and nice watercolor tattoo designs created by Koray Karagözler.
His cosmos watercolor tattoo on the rear, the olive branch on the limb, dancing silhouettes on the arm, Koi Fish design on the back are very impressive and conspicuous design styles.
There are many males and females, who like these artworks and wish to imprint them on their figures. All of these watercolor tattoos have a profound significance for the holders.
photo © Koray Karagözler